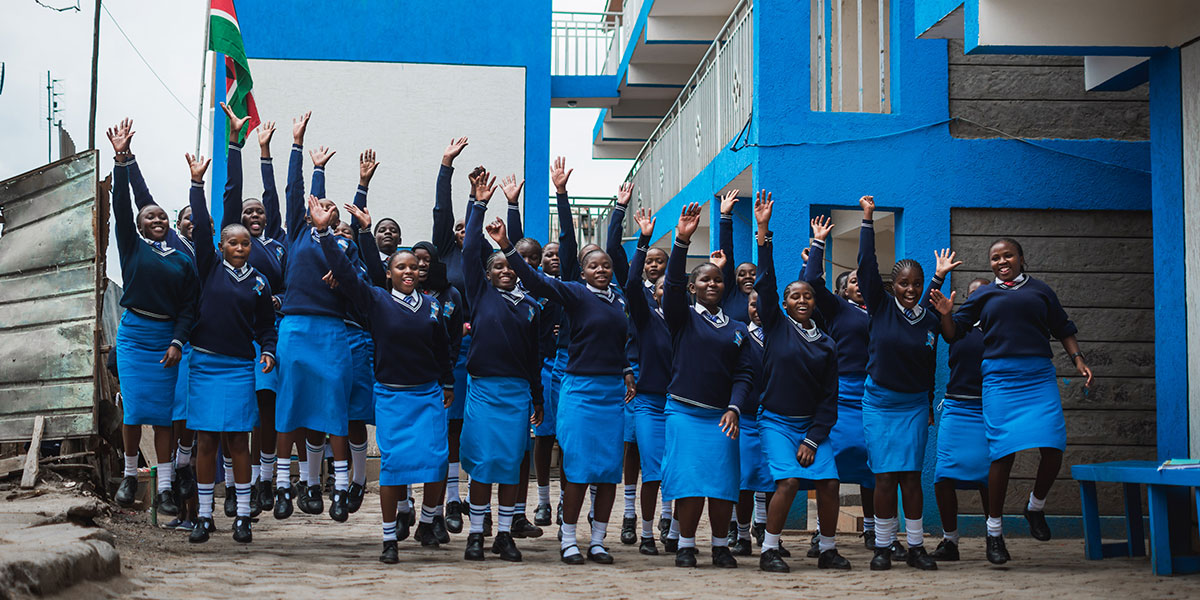 Ushirika School
Background:
In 2019, One Girl Can set out to take on our most ambitious project yet when we decided to rebuild Ushirika School. Through a pandemic and with tremendous support, we completed the three-story primary and secondary school buildings in February 2021.
Through our work, we provide scholarships so young women can show up every day, we mentor and coach her and provide a pathway to university. But we knew it wasn't enough for the girls living in Kibera – the largest informal settlement in Africa.
There are so many distractions and dangers that a young woman faces living in an informal settlement like Kibera.
It's a daily uphill battle just trying to get home from school safely. Even with the most optimal family dynamics where two parents are supportive and there are no drug, alcohol or abuse issues, the home environment in a settlement like this is not conducive to studying.
In order to achieve their goals, students need a safe, secure, quiet, well-lit place to focus on homework. They need a space removed from the trauma and the violence of a community focused on daily survival.
This is why we put our focus towards building a dormitory for the girls at Ushirika this year. read more